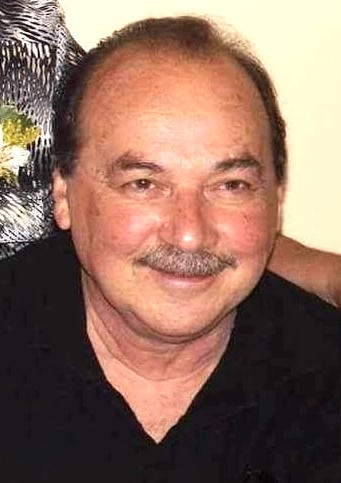 In loving memory of Paul James Spezzaferro, a beloved husband, father, Brother, grandfather, great-grandfather, veteran, and friend. Paul courageously battled cancer and peacefully passed away at home, surrounded by the love of his family in Somerville on November 14, 2023, at the age of 73.
Born to the late Gaetano and Teresa Spezzaferro, Paul's life was marked by resilience and dedication. He served honorably in the Air Force during the Vietnam War, demonstrating his unwavering commitment to his country.
Paul was the beloved husband of the late Ellen (Hesketh) of Somerville, and the loving father of Nicole Ryan of Woburn. He was predeceased by his son Jason Ryan of Somerville. Paul's love and devotion extended to his grandchildren, including Kia Ryan, Kyle Hodge, Kyla Hodge, Kylee Hodge, Mia Miller of Woburn, and Jacob Teague of Canton. He was also a proud great-grandfather to Kylen Hodge of Acton.
Paul found joy in the simple pleasures of life. Whether it was spending time with friends at the post, placing bets on horses, trying his luck at the casino, or showcasing his culinary skills, he always embraced the moments that brought him happiness. Paul often expressed his gratitude for a life well-lived, filled with contentment and fulfillment.
In addition to his immediate family, Paul is survived by his siblings, as well as many nieces, nephews, and friends who will forever hold him dear in their hearts. Paul and his beloved wife Ellen will be laid to rest together at the Massachusetts National Cemetery in Bourne, MA, where they will find eternal peace. As we bid farewell to Paul, let us remember his strength, love, and unwavering spirit. May his memory be a source of comfort and inspiration for all who knew him.