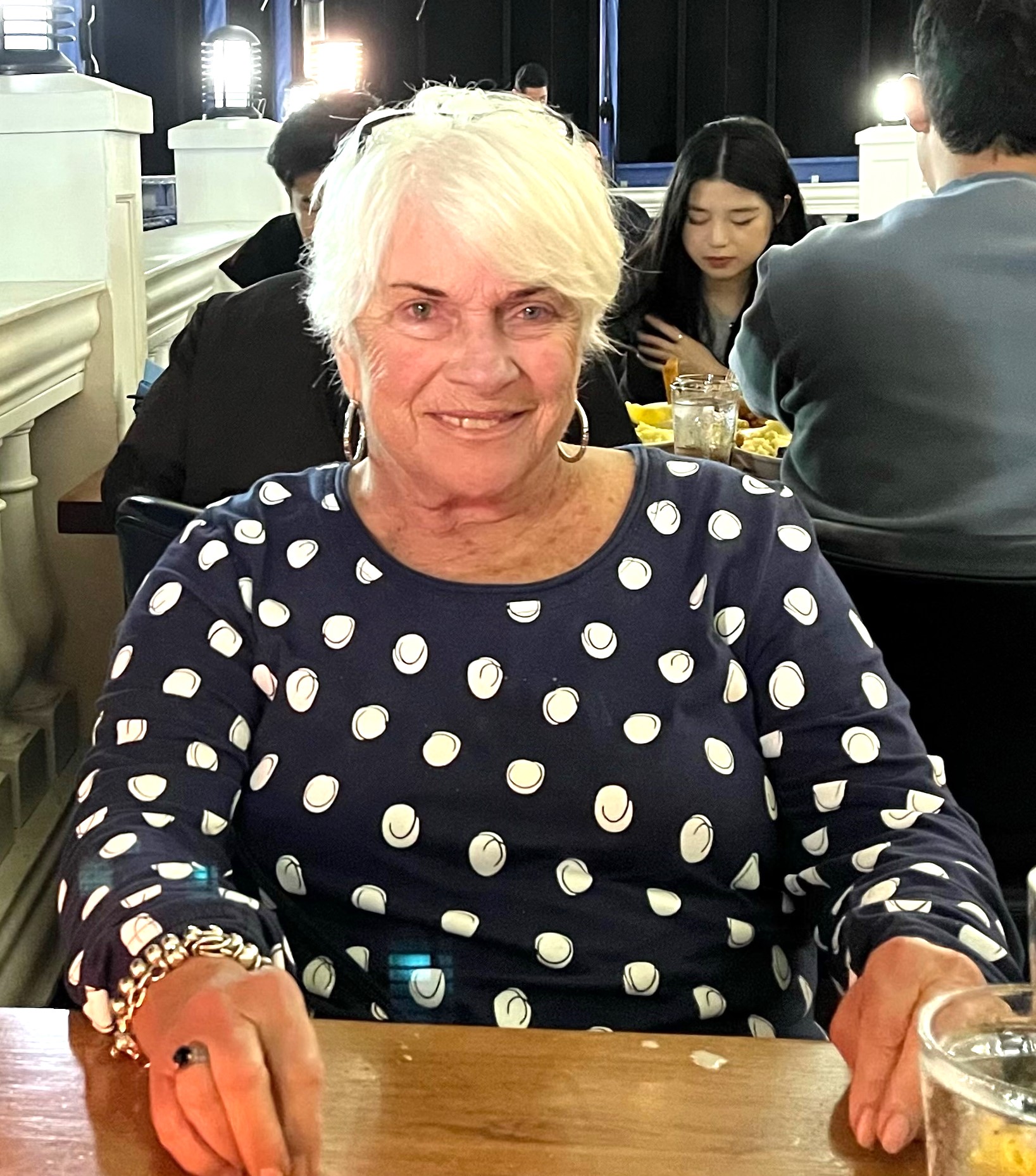 Kathleen Elizabeth Wright, age 78, of 104 First Ave, Charlestown, MA, died November 9, 2023, after a long battle of heart disease, surrounded by family and friends.
Born on April 29, 1945, she was the daughter to the late William "Bill" and Maria (Pacheco) Wright.

Kathleen received her Licensed Practical Nursing degree from Shepard-Gill School of Practical Nursing at Mass General and worked on and off in the healthcare industry for over 40 years. She took great pride in stepping out of the house looking her best at all times. She cherished the times she spent with family & friends laughing and telling stories, never wanting to miss the party.

Kathleen was predeceased by her sister, Kristine Hallal. She is survived by her husband Richard Laird, of Charlestown, her brother William Wright, his wife Lynn, of Rhode Island, and her 4 daughters, Jamie Slavin Cuomo, her husband Alfonso, of Hanson, Kerri Slavin, of Quincy, Leigh Slavin McEvoy, her husband Christian, of Manchester, NH and Karen Winer, of Dracut. She leaves behind 3 grandchildren, Tayler, Sadie & Caidyn and nephews Christopher & Derek and nieces, Kelsey & Kimberly.

A Celebration of Life will take place on Saturday, November 25th at The Townsend, in Quincy from 12-4. All are welcome.

In lieu of flowers, please make a donation to The American Heart Association in memory of Kathleen.