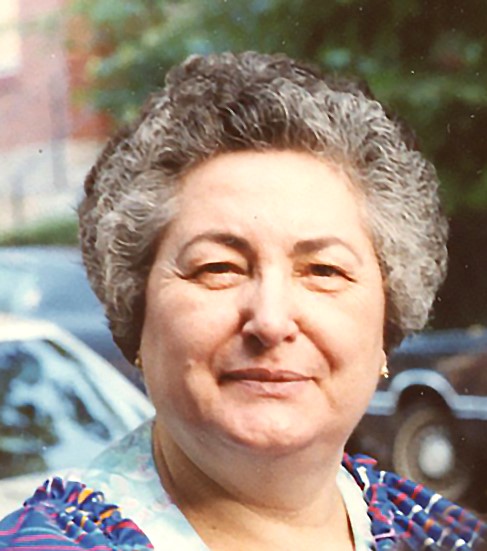 Donata Mazzola (Quintiliani), of Cambridge, MA, died peacefully on October 29, 2023. She was 92.
Originally from San Donato, Frosinone, Italy, she was the beloved wife of the late Vincenzo Mazzola, loving Mother of Antonio P. Mazzola (Julie Steinhilber) of Cambridge, and Rossana (Giovanni) D'Agostino of Malden. Also Grandmother of her 2 grandchildren, Stefano D'Agostino (Katie Scalona) of Oxford, FL, and Antonio D'Agostino of Malden. 
Wake at the: Rogers Funeral Home, 380 Cambridge St., Cambridge, MA. 
Family and friends are welcome during the visiting hours: Sunday, November 5th, 2023, from 2:00 -6:00 pm. 
Funeral Service: Mass on Monday, November 6th, 2023, at 10:00 A.M. at St. Francis of Assisi Parish, 325 Cambridge St., Cambridge, MA.  
Burial to follow at St. Micheal's Cemetery in Roslindale.
Those planning to go to the cemetery are asked to please arrive at the funeral on Monday morning between 9:00 am and 9:30 am, so they can be placed in the line for the funeral procession.
In lieu of flowers please consider making a donation to the Alzheimer's Association, 309 Waverley Oaks Road, Waltham, MA 02452 or online at www.alz.org