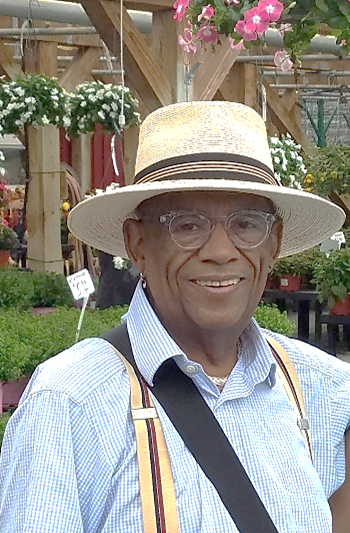 Dr. Melvin W. Simms, PhD, M.A., BA
Dr. Melvin Simms, of Somerville, MA, at age 78 passed away on the morning of December 26, 2022.
He was preceded in death by his parents David Christopher Simms and Alma Ruth Simms in Detroit, Michigan, and his partner Walter Samuel Norden in Somerville, Massachusetts. 
Beloved brother of Richard Leslie Simms and Timothy Darrell Simms and sister-in-law Danielle Irene Edwards Simms.
Survived by his nephew Brandon Armand David Simms, three great nieces, Savannah, Payton and Arielle Simms, and many other loving relatives and friends.
Having majored in applied violin at Boston University, Melvin was an accomplished musician. He played in several community orchestras and chamber groups.  He was a professional educator and teacher of high school mathematics and later a professor and Director of Computer Science Cooperative Learning at Northeastern University.  Known to all, Mel's middle name should have been "Lover of Good Cuisine" and his home was always extended to visiting family and friends.
A memorial celebration will be held.  Future date and time to be determined.
In lieu of flowers please consider making a donation in his memory to the American Diabetes Association (diabetes.org/donate) or Alzheimer Association (act.alz.org/donate).