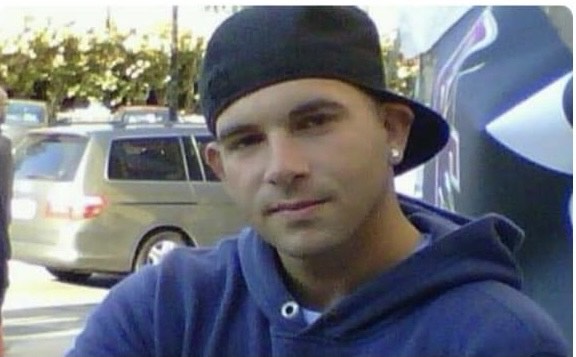 RYAN, Jason (Jay), 37, of Somerville, MA died unexpectedly on Saturday, June 19th, 2021.
Survived by his beloved son, Jacob; cherished son of Angel Ryan and Paul Spezzaferro, both of Somerville; pre-deceased by step-mother, Ellie Spezzaferro; loving brother to Nicole Ryan and uncle Kia, Kyle, Kyla, Kylee and Mia; great uncle to Kylen. Also survived by many loving uncles, aunts and cousins.
Jay had a passion for baseball, especially the Red Sox. Jay was happiest when surrounded by family, especially his mother, whom he called his "best friend". Jay loved to make people laugh; he will be missed and remembered fondly.
Private services to be held at a later date.
In lieu of flowers, please make a donation to Medford Overcoming Addiction, which is a program that provides scholarships for local recovery homes.
https://www.facebook.com/775894779156229/posts/3949038671841808/?sfnsn=mo
https://l.facebook.com/l.php?u=https%3A%2F%2Fapp.mobilecause.com%2Fform%2FBIf1nQ%3Ffbclid%3DIwAR3BoVgblZumcNN3m-pQFgahnU9BY9_u_ogHKq0Ur4wNeTk3aDRB5QsNAWo&h=AT2NfZYQO_OQc1yObJkXPkp0r5OKj_98nv3NGeSksm8P8tgERG8JQ3J1jILbflidhR8DZQ0LFvrYYOd2paBumr6sPY-KGKeM3S8rN6X5Hb2_g66NQopayESxQYFM5opkyfOK8fQfSvzlbXjFyZDLkQ