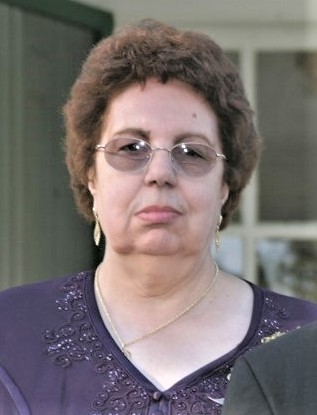 Silva, Maria da Conceicao (Ferreira) of Somerville, September 4, 2021, at age 83, formerly of Ribeira Grande, Sao Miguel Acores.    
Devoted wife of the late Francisco Goncalves Silva.  Loving mother of Victor Silva and his wife Cathy, Helena Silva, Grace Silva, Susanne Silva and Fernando Silva.   Cherished grandmother of Gabriella Silva.  Beloved sister of Maria do Carmo Faria, and the late Jaime Ferreira, Jose Ferreira and his surviving wife Dalia Ferreira.   Also survived by nieces, nephews and other loving relatives and friends.   
Funeral From the Rogers Funeral Home, 380 Cambridge St., Cambridge Friday, September 10, 2021, at 8:00 am, followed by a funeral Mass at St. Anthony's Church, 400 Cardinal Medeiros Avenue in Cambridge at 9:00 am.   
Visiting hours at the funeral home in Cambridge on Thursday, September 9, 2021, from 5:00 to 8:00 pm. 
Interment will be at Holy Cross Cemetery in Malden. 
Maria worked as a cook at the Little Sisters of the Poor in Somerville for over 25 years.
Cambridge Massachusetts Covid – 19 guidelines, requires everyone attending MUST wear a mask while in the funeral home and in the church and suggest social distancing whenever possible.