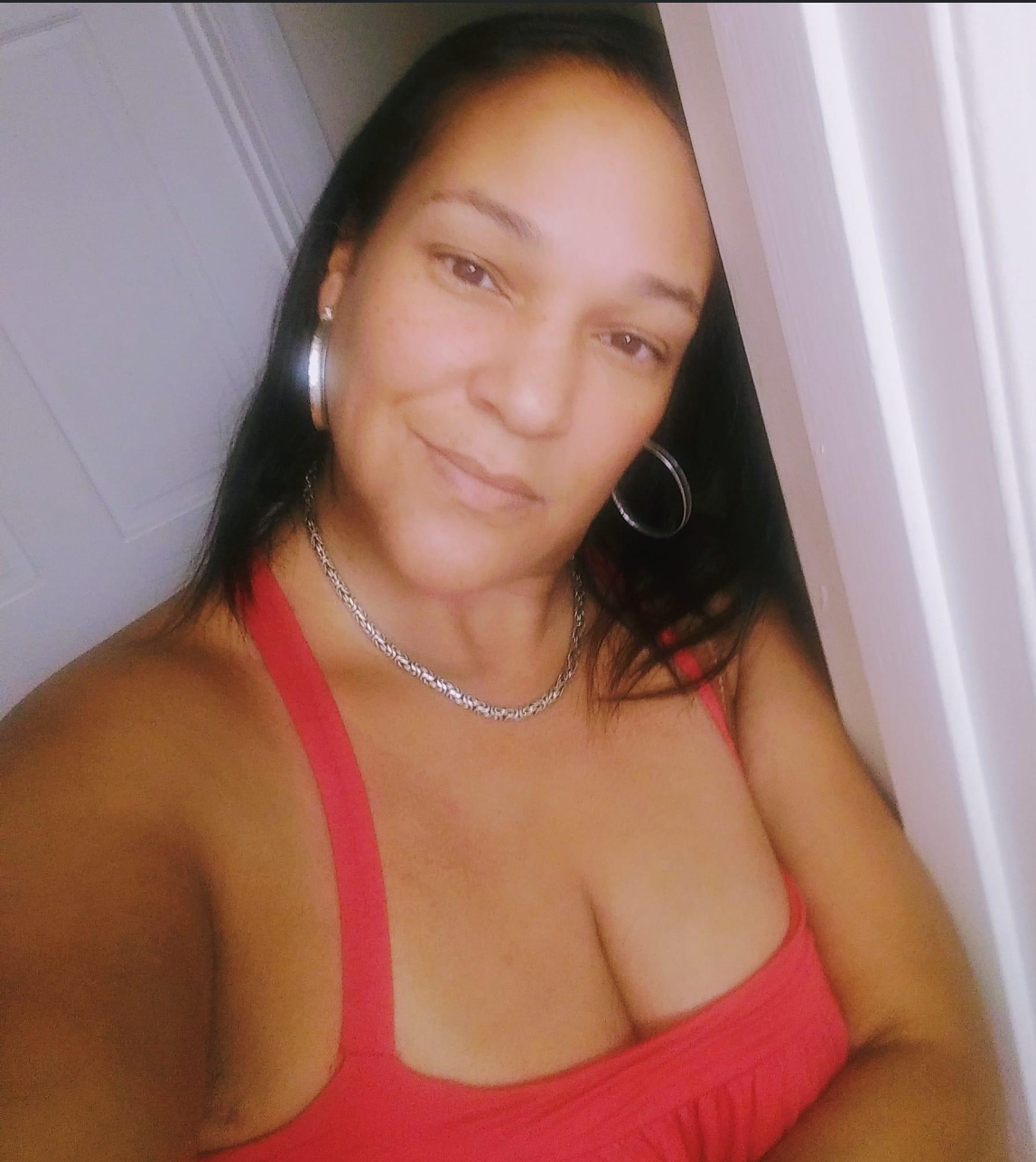 Derise Malcine Babbitt quietly slipped into eternal peace on Tuesday, July 20th, 2021.
Derise was born in Boston, Massachusetts on May 8th, 1975 to Leslie Babbitt Belcher and Richard (Chubby) Ferguson. Derise was affectionally called " Reesey" by her father.
Derise grew up and was educated in schools in the Boston area including Catholic elementary schools and private middle schools before attending Needham High School. She graduated from Malden High School. After high school Derise decided to continue her education and enrolled in Mt. Ida College, in Newton, MA. Her time at Mt. Ida College was cut short when she became the proud mother for the first time in 1995 to her son Elijah Dante Santos. Derise was twice blessed with the birth of her daughter Eliana Aries Babbitt in 2002. Derise's children were the pride and joy of her life and she sacrificed and dedicated her life to them so that their needs were met. Derise's dreams for her childrens education were fulfilled when Elijah completed his BS Degree in Business Management from Bridgewater State University in 2020. In May 2021, Eliana graduated from Cambridge Ridge and Latin High School. She is presently enrolled in summer preparatory class for fall enrollment as a freshman at the University of Massachusetts.
Derise was a person who enjoyed life and all it had to offer. She was always supportive of others and left a memorable impression on everyone she met.
Derise worked in the real estate field in Property Management. For many years she also worked with organizations that provided services to the homeless population in Boston. Her caring and attentiveness to details left a memorable impression on all she met. She was excited about a new employment opportunity and was looking forward to starting a new job on August 5, 2021.
Derise was a very creative person and her creativity was expressed in her poetry and artwork. She was a talented artist with no limits. She loved to write poetry as well as paint and draw beautiful pictures. Often Derise would gift her family and friends with original art and poetry that she created for them for birthdays, holidays and special occasions. She also enjoyed listening and dancing to all types of music.
To cherish her memory Derise is survived by her mother Leslie Babbitt Belcher; her father Richard (Chubby) Ferguson and his wife Rhonda; children Elijah Dante Santos and Eliana Aries Babbitt and her brother Malaquias Baptista-Gomes ; Aunts Denise Kathleen (Cookie) Ferguson, Beverly Maia, Cheryl Babbitt and was preceded in death by her Aunt Elizabeth Ann Babbitt; Uncles Malkes Gomes Babbitt and Alan Babbitt as well as a host of cousins, family and friends who will miss her style, her smile and her creative ways. We miss you. We love you. Rest In Peace.
"Look up at the sky and count the stars" ... If indeed you can count them" Then he said ... " So shall your offspring be" - Genesis 15:5
A visitation will be held on Sunday, August 1, 2021, from 2:00 pm to 6:00 pm at the Rogers Funeral Home, 380 Cambridge Street, in Cambridge.
Massachusetts Covid – 19 guidelines ask that anyone NOT VACCINATED please wear a mask while in the funeral home.
Those who are unable to physically attend may join through ZOOM at the following link.
Time: Aug 1, 2021 02:00 PM Eastern Time (US and Canada)   
Join Zoom Meeting  
 https://zoom.us/j/95278556091?pwd=WFlkN0tSRlpTNnhmMmc4blpSZ3dKZz09
Meeting ID: 952 7855 6091
Passcode: 6RHV8z   
Below is a poem the Derise had written to her children that they would like to share with everyone.
Dedicated to Eliana & Elijah
Joy overflows me
As brightly as he sees me
My grace and passion remains quiet as kept
I dare never to neglect
It shows through my Angels that are full of respect I've been blessed
So when you are forced to face your challenges Remember to go back and reflect
Never let it manifest
These are the teachings that are only meant for the best
I have no regrets
Because I've been blessed with Angles to watch over and protect Nothing will ever shake me or break me
But the Lord will take me
If and when always remember you are full filled with love and light that words can never describe.
So...when I'm not in the physical always remember what's been instilled in you Cause I'm still watching over you.
Written by Derise M. Babbitt