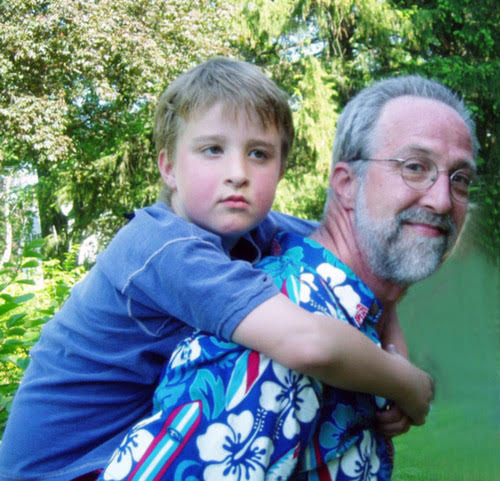 David Ralph Haycock 1956-2020
          David Ralph Haycock died on December 1, 2020, at Massachusetts General Hospital, where he succumbed to the COVID-19 virus. Born in New Jersey, Dave was educated at Rutgers-Newark, and the University of Massachusetts, Boston, where he received his degree, and he attended some graduate school at UMASS Amherst. Early in life, David had a colorful and peripatetic working career that included work as a short order cook and then years crisscrossing the Pacific Northwest and the Southwest, planting trees. He was a skilled carpenter, and a member of the Community Builders Cooperative in Cambridge, MA. He then worked as a bookkeeper for Forensic Health Services, Incorporated, and Bedford Policy Institute, of Braintree, MA, and was the Financial and Human Resource Manager for Tree Specialists of Holliston, MA. Dave was a great lover of music of all types and was part of a band as a young man, playing the bass guitar and the harmonica.  He was a creative cook, loved and had a knack with dogs since childhood, enjoyed tennis until he was injured, and had a dry wit. He was a faithful reader of the New York Times, an avid reader of non-fiction and someone who closely followed economic and political events. He was a good man, a helpful, kind, and generous person.  
Dave was predeceased by both his parents, David W. Haycock and Ellen M. Haycock, of Calais, Maine and by his brother, Ralph Haycock. He is survived by Marla Taub, his son Jack, a brother, Joel Haycock and his wife Judith Willison, his nephew Nicholas, a sister Nancy Haycock and her wife Betty Kramer, his cousins, Roger Knight, Allison Hosford, Greg Knight and Cesmir, Russell and Chris Knight, and his sister-in-law, Kate White.
A memorial service will be held at a later date. Donations in Dave's memory can be made to:
Democracy Now! Independent Global News:  https://www.democracynow.org/donate
The Natick Service Council Food Bank:     https://natickservicecouncil.org