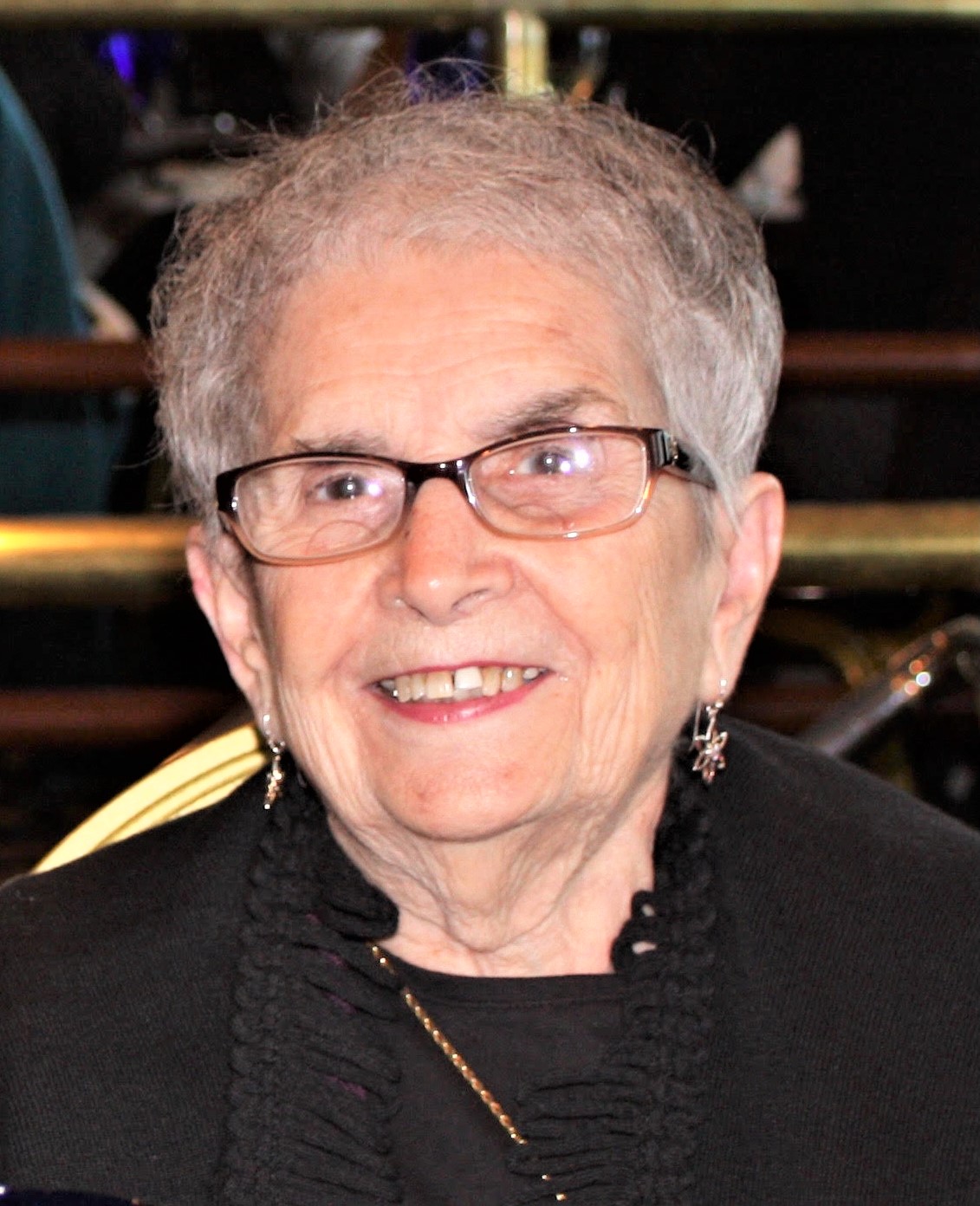 Dorothy Estrella, age 94, departed this world on November 15, 2020 ending a long, full life devoted to her family and late husband, John. Her passing preceded an evening of severe local weather – the pounding rains and heavy winds reassuring her family that their beloved spitfire had indeed reached the gates of Heaven. Surely, her first order of business in the afterlife was to reunite with her deceased husband, with whom she'd enjoyed over 60 years of marriage. Their love was the center of her world, punctuated by slow dances around their kitchen every Sunday morning. The family is comforted that Dottie and John are now enjoying their final eternal dance together.
Dorothy was mother to her pride and joy, Dianna DeGeorge, and late nephew, John J. Estrella, whom she raised and cherished as a son. She was an adored Nana to her six grandchildren and four great-grandchildren, as well as to their spouses, family friends, and just about everyone else she met. "Hi, I'm Nana," was her typical introduction, a role she embraced so fully that it became the center of her identity. For so many of us, she was and always will be the one and only "Nana."
Dorothy was born and raised in Somerville, proudly living in the same multi-family home on Springfield St. for over 90 years. As a young woman, she worked as a stitcher at the Hyde shoe factory and retired at an early age to devote her life to maintaining an impeccably clean household, enjoying her loved ones, and shopping on QVC. In her later years, she adopted the part-time role of unofficial neighborhood watch, guarding the area from behind her blinds and passionately followed her newfound hobby of watching the Game Show Network. Her home emanated the smells of home cooking and the warmth of unconditional love. It was the epicenter of family holidays and gatherings - her tireless dedication to "entertaining" visible in the painstakingly prepared multicourse meals and endless desserts. Every meal served was her way of saying, "I love you."
Dorothy will be remembered for her quick wit and sharp tongue, big heart and full-throated laugh, and stubborn yet generous personality. And, of course, as our beloved Nana.
Due to COVID-19, the family is celebrating Dorothy's life privately. However, friends and loved ones are encouraged to make a donation to the Alzheimer's Association in Dorothy's memory at www.alz.org.