SERVICES WILL BE PRIVATE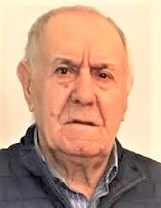 Silva, Eduardo S., of Arlington, September 21, 2020 at age 92.   
Devoted husband of Maria da Gloria Costa (Pereira) Silva.   Loving father of Maria Lurdes Pereira Silva and her husband Luis da Costa, Joseph P. Silva and his wife Maria do Rosario Silva, Ermelinda P. Costa and her husband Augusto Costa, Fernando Silva and his wife Teresa Silva, Eduardo Silva, Luis Silva and his wife Kathie Silva.  Beloved brother of Jose da Silva, Rosalina Pereira and the late Conceicao Pereira.  Also survived by 11 grandchildren, 9 great-grandchildren, nieces, nephews, and many other lobing relatives and friends.