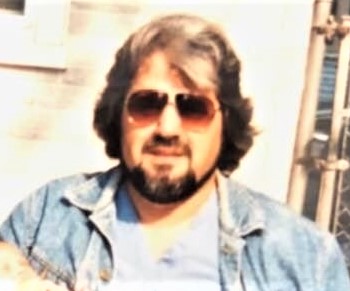 Travers, Wayne J., of Cambridge, April 29, 2020 at age 70.  Loving son of the late Vange (Botelho) and Arthur Travers Sr.  Beloved brother of Nancy Travers, Steven Travers and his late wife Lisa (Martin) Travers, the late Madeline Cappucci and her late husband Danny, the late Margaret Travassos and her late husband Humberto, the late Arthur Travers Jr., and the late Donna Travers. Cherished uncle of Daniel Cappucci and his wife Debbie, Donna McAvenia and her late husband Philip, Mark Travassos, Glenn Travassos and his wife Jaqueline. Colleen Cappucci, Steven Travers Jr., the late Shannon Travers Costa and her late husband Stephen Costa.  Adored great-uncle of Alissa McAvenia, Michaella Costa and her fiancée Eddie Rentas, Aubrey Cappucci and her fiancée Andrew Angerman, and Franklin Travassos.  Caring great-great uncle of Zoie and Zayn Rentas.  Also survived by many close and devoted friends.  
IN lieu of flowers, please make a donation in Wayne's memory to the St. Jude Children's Research Hospital,  313 Washington Street, Suite 310, Newton, MA 02458.  
All Services Will Be Private.   
Even though at this point and time it is nearly impossible to gather and mourn the loss of a loved one, it is still possible for families and friends to be supportive and compassionate. May we suggest you reach out by telephone, email, or perhaps mailing them a card or leaving your words of sympathy on the funeral home website?