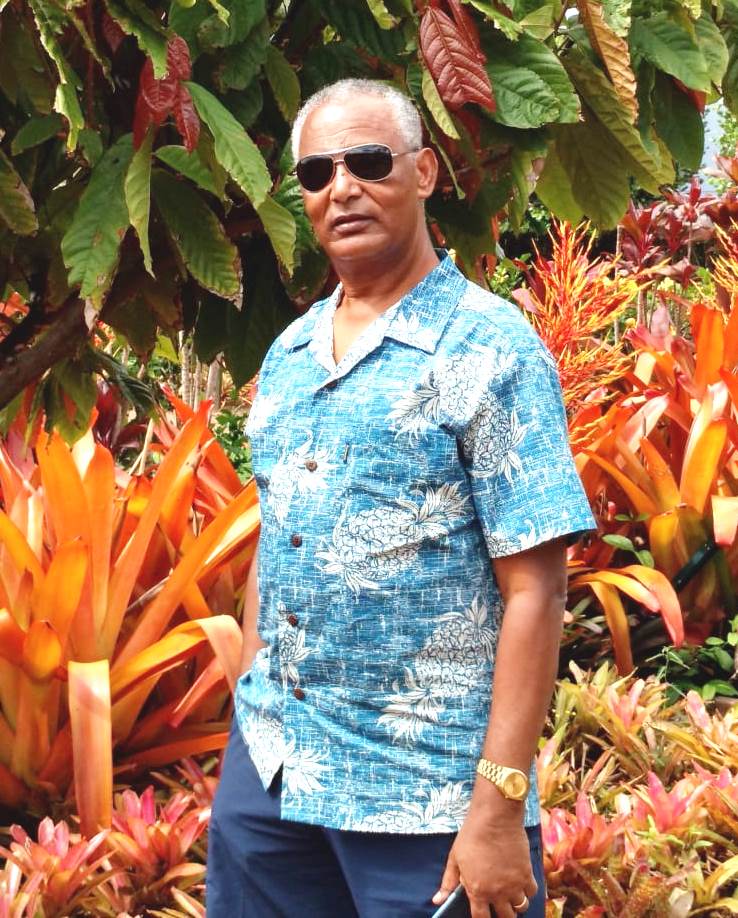 In Loving Memory of Abraham Tesfay January 11, 1947 to October 11, 2019
Abraham W. Tesfay, 72, of Surprise, Arizona, passed away on October 11th in Altamonte Springs, FL. He is survived by his wife, Claudette, and his two children: Isaac and his wife Kavita from Massachusetts, and Michael and his wife Amanda from Florida. He is survived by many brothers, sisters, cousins, nieces, and nephews in Eritrea and around the world. Abraham is also survived by Doris Vallee, his mother-in-law, 5 brothers-in-law, and his granddaughter, Lyanna, the joy of his life.
            He was born in Debarwa, Eritrea on January 11, 1947 to his father, Tesfay Weldemariam, and mother, Reghbe Tewelde.  Abraham graduated from Commercial High School in Addis Ababa, Ethiopia in 1967.  He traveled to the United States to continue his education, receiving his Bachelors in Accounting in 1977 and an MBA in 1979 from New Hampshire College, where he met the love of his life.  He married Claudette Vallee on October 5, 1979, and they lived in Nashua, New Hampshire until 1998. They then moved to San Jose, California, and in 2015, relocated to Surprise, Arizona.
Upon his graduation from high school, he worked for the largest printing company in Addis Ababa as the Chief Financial Controller.  After college, he worked for Digital Equipment Corporation in Massachusetts for 18 years until he was recruited by General Electric as a Global Product Line Manager in San Jose, CA.  He worked there until his retirement in 2009.
            Abraham was a sports enthusiast.  He played soccer on scholarship in college and continued his love of the sport by playing in adult leagues. He also coached his youngest son, Michael's, youth soccer team.  His competitive and fun loving nature encouraged  him to challenge  friends and family to games like, racquetball, foosball, bocce ball, and foot races.  He also enjoyed traveling, and spent much of his retirement traveling the world with his wife.
            Most importantly, Abraham loved his family and strongly believed in family values.  He hosted several family members from Eritrea to spend time with him and his family in the United States.  He also brought his family to Eritrea to deepen their love and connection to their family and cultural roots.  He retired to Surprise, AZ to be close to his mother-in-law so they could spend precious time with her.  He accomplished so much, but he said his family was his greatest accomplishment.  He was the type of man that would do anything for his family and friends, and will be greatly missed by everyone that knew him.
            The wake will be held Friday, October 18th from 4:00 PM to 8:00 PM, at Rogers Funeral Home at 380 Cambridge Street in Cambridge, MA. The church service will be Saturday at 10:00 AM, October 19th, at Saint Sava Serbian Orthodox Church at 41 Alewife Brook Parkway in Cambridge, MA. Following the church service, the funeral service will be at Woodlawn Cemetery at 302 Elm Street in Everett, MA. Immediately following the burial, there will be a celebration of his life at the Eritrean Community Center at 590 Shawmut Avenue, Roxbury, MA.