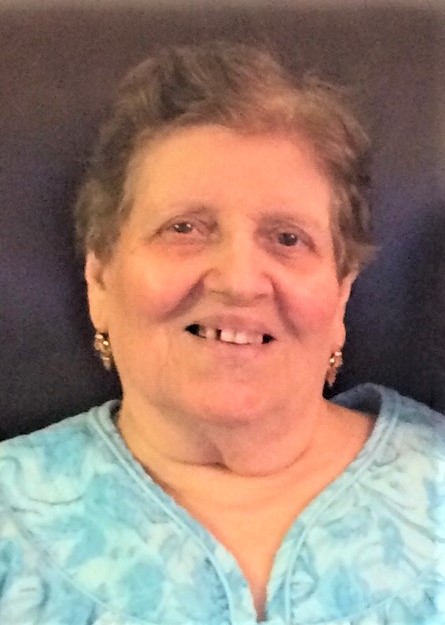 Mendonca, Maria De Jesus (Almas) of Somerville, August 10, 2019 at age 91, devoted wife of the late Ernesto F. Mendonca. She was born in Villa De Nordeste, Sao Miguel, Azores, one of eight children of Francisco Almas and Maria Resurreicao. She came to the U.S. in 1968 and spent most of her hardworking years as a seamstress for Corona Curtain Company, where she nurtured many long-term friendships. Loving mother of Maria (Marie) Fatima Silva, Eduarda Sousa and her husband Jose, Frank Mendonca and his wife Anna. 
Cherished and Adored Grandmother of Robert Silva, Jessica, David, Stephanie, and Julia Mendonca Sousa, Jacob and Nicole Mendonca. After retiring she dedicated the remaining years of her life to raising her grandchildren and being the heart of her family. 
Born a devoted Catholic, who shared her faith, compassion, empathy, importance of family and unconditional love with all those around her. 
Maria is also survived by her great grandchildren, Robert Jr., Joey, Olivia, and Michael Silva as well as many nieces, nephews and other loving relatives and friends. 
Funeral from Rogers Funeral Home, 380 Cambridge Street, Cambridge on Friday, August 16, 2019 at 8:00am.
Funeral mass at St. Anthony's Church, 400 Cardinal Medeiros Avenue, in Cambridge at 9:00 am.
Visiting hours at the funeral home on Thursday, August 15, 2019 from 4:00 to 8:00 pm. 
Interment will be at the Holy Cross Cemetery in Malden. 
In lieu of flowers, donations can be made to the St. Anthony's Church Repair Fund. 400 Cardinal Medeiros Avenue, Cambridge, MA 02141.